Training courses winter
Overview
The Mountain Guides Vent offer the following training courses: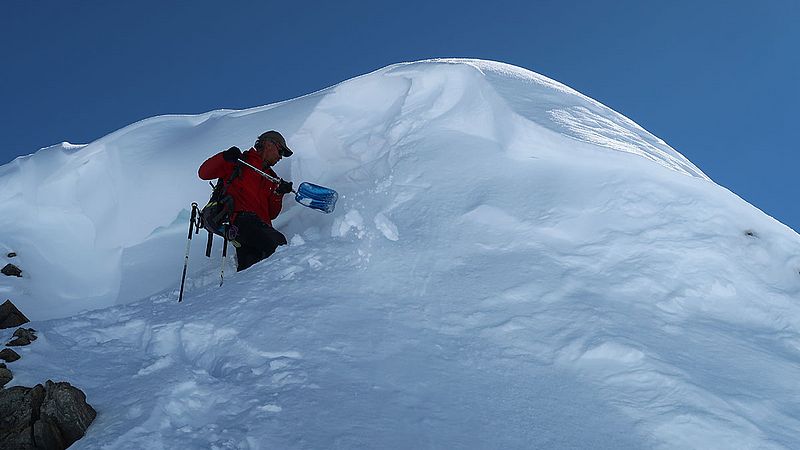 Ski touring course - 5 days
On this 5-day course, as on the 3-day course you will be taught the technique for ascent, safe descents in various types of snow available, how to deal with avalanches, practise using the avalanche transceiver and avalanche probe, and have more time to practise and perfect what we have learnt on the tours.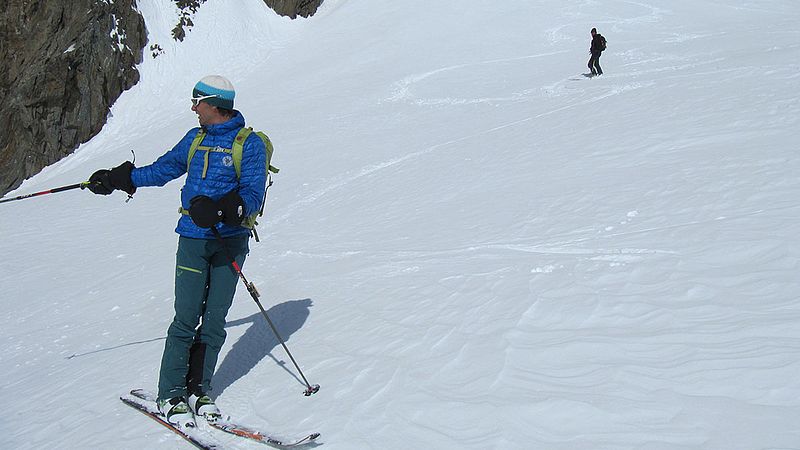 Ski touring course - 3 days
Introductory course to ski touring and everything that goes with it… Training is the core to every successful tour or summit. With well-founded knowledge, well-adjusted rhythm for the tour, practised orientation and rehearsed rescue techniques a relaxed and safe ski tour can take place.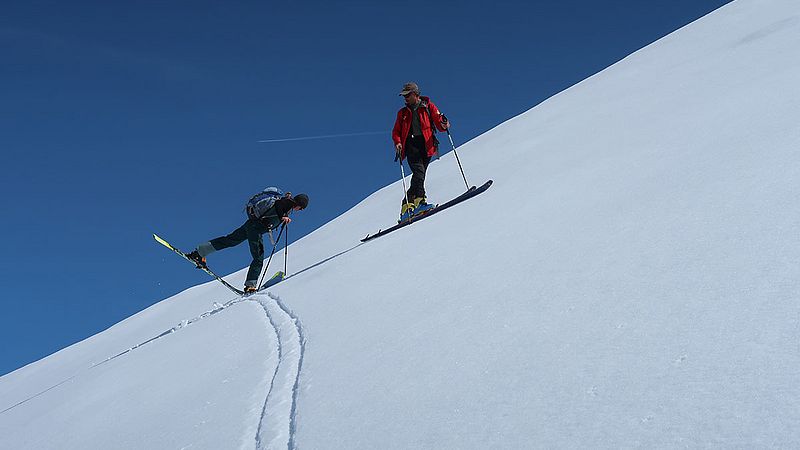 Day course
On this day course you will learn how to safely climb with skins, ski crampons, kick turns and concentrate on the avalanche transceivers, to enable us to safely take part in further tours. You should be a confident and safe skier as the descents require more practice than just one day.