Certificate
Have your summit victory confirmed!
For the ascent of a 3000m peak such as the Wildspitze (3,774 m) you will receive a certificate from us.
After all, you don't climb a 3,000-metre peak every day.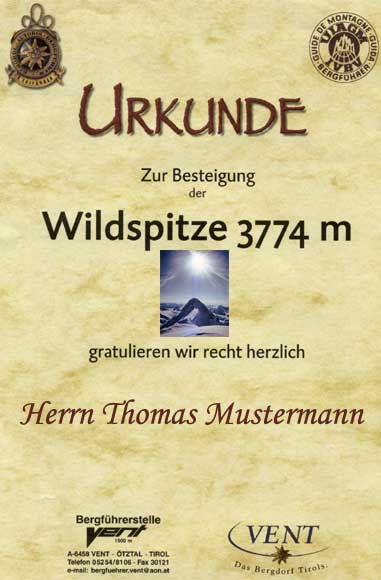 ---
Achievement badge
Performance and loyalty should be rewarded!
As a sign of recognition for your achievements, we award all mountaineers who have completed tours with our mountain guides with an achievement badge.

Bronze: Participation in 3 tours
Silver: Participation in 6 tours
Gold: Participation in 9 tours