The "inverted" Venter round trip
Round tours
We do the usual round trip the other way round, visit the quiet peaks and make the most beautiful descents.

Sunday:
We meet at 9.00am in Vent at the Mountain Guides office – Haus Hubertus – and climb via the Rofenhöfe to the Vernagt hut 2,755 m (4 ½ hrs.). If we have the energy and motivation, after a break, we can go on a short tour to practice with the LVS devices (avalanche transceivers).

Monday:
In the morning we climb to the Hochvernagtspitze 3,539 m or the Schwarzwandspitz 3,467 m (both 3 hrs.), returning to the Vernagt hut for lunch, after which we climb to the Mittleren guslarspitze 3,126 m (1 ½ hrs.). We descend directly from the summit to the Hochjoch Hospiz 2,413 m.

Tuesday:
Todays programme is a day tour, either to the Mittlere Hintereisspitze 3,451 m (4 ½ hrs.) or the Langtauferer Spitze 3,529 m (5 hrs.). Either way we have a wonderful descent to the Hochjoch Hospiz.

Wednesday:
Now we cross to the neighbouring valley. Via the Hauslabkogel 3,403 m (5 ½ hrs.) or the Saykogel 3,360 m (4 ½ hrs.) we arrive at the Martin Busch Hut 2,501 m in the Niedertal. Here we have the choice of a beautiful firn descent on the south-east side from the Saykogel or a wonderful powder snow descent from the Hauslabkogel over the north-east facing Say glacier.

Thursday:
On our last day we can either climb directly above the hut to the Kreuzkogel 3,340 m (3 hrs.) and enjoy another firn descent or take the long tour up to the Hintere Schwärze 3,628 m (6 hrs.). Either way we will return in the afternoon to Vent.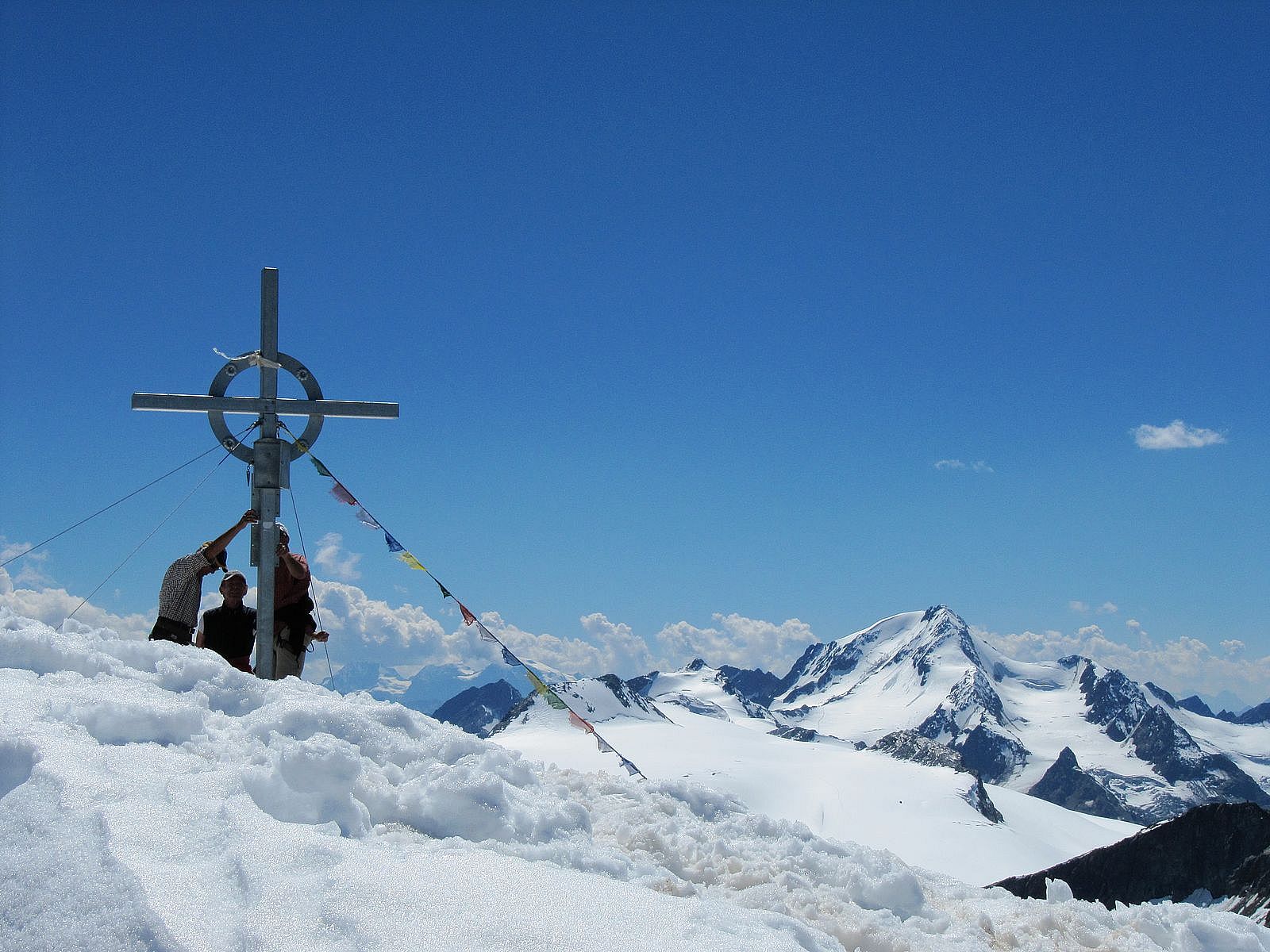 Tour Nr. 63: 12.03. - 16.03.2023 | 10.03. - 14.03.2024
Tour Nr. 64: 26.03. - 30.03.2023 | 24.03. - 28.03.2024
Tour Nr. 65: 09.04. - 13.04.2023 | 07.04. - 11.04.2024
Tour Nr. 66: 23.04. - 27.04.2023 | 21.04. - 25.04.2024
5 days tour with half board: € 945,- per person
with at least three participants