Basic course
Training courses
Conveying knowledge in various situations! During the five day basic courses the following knowledge is taught in the climbing garden, on the glacier, during the summit ascents and in lectures:

Use of rope
Types of ropes
Knots
belaying methods
abseiling
walking with crampons
Compass and altimeter
Rock hooks and ice screws
Orientation with map
Use of ice axe
Glacier and meteorology
Mountaineers' equipment and clothing
Alpine dangers
Crevasse rescue and behaviour in alpine emergencies

After successful completion of this course you should be able to carry out simple tours independently. Previous alpine knowledge is not necessary, medium level of physical fitness is required (2 – 5 hours daily).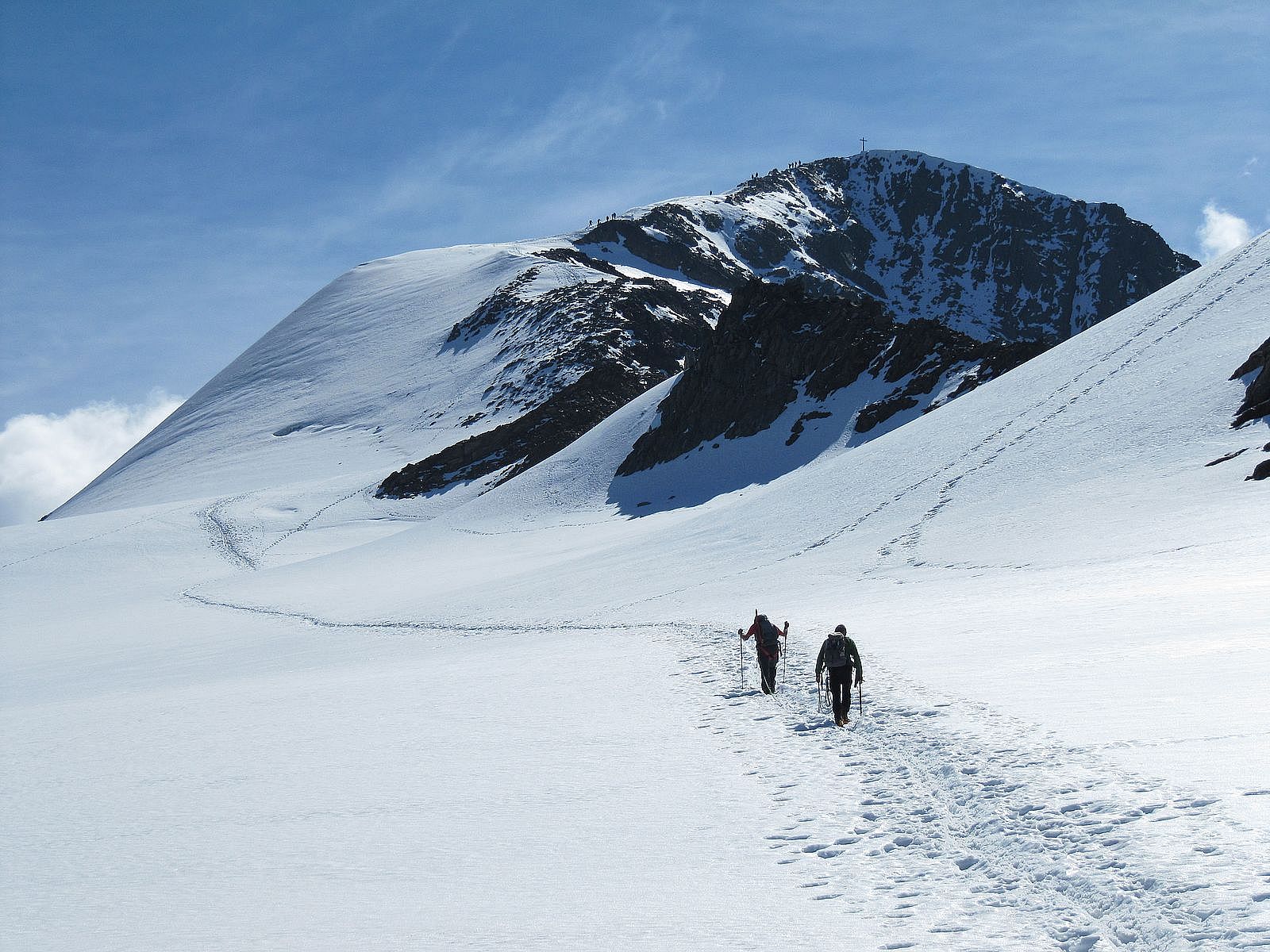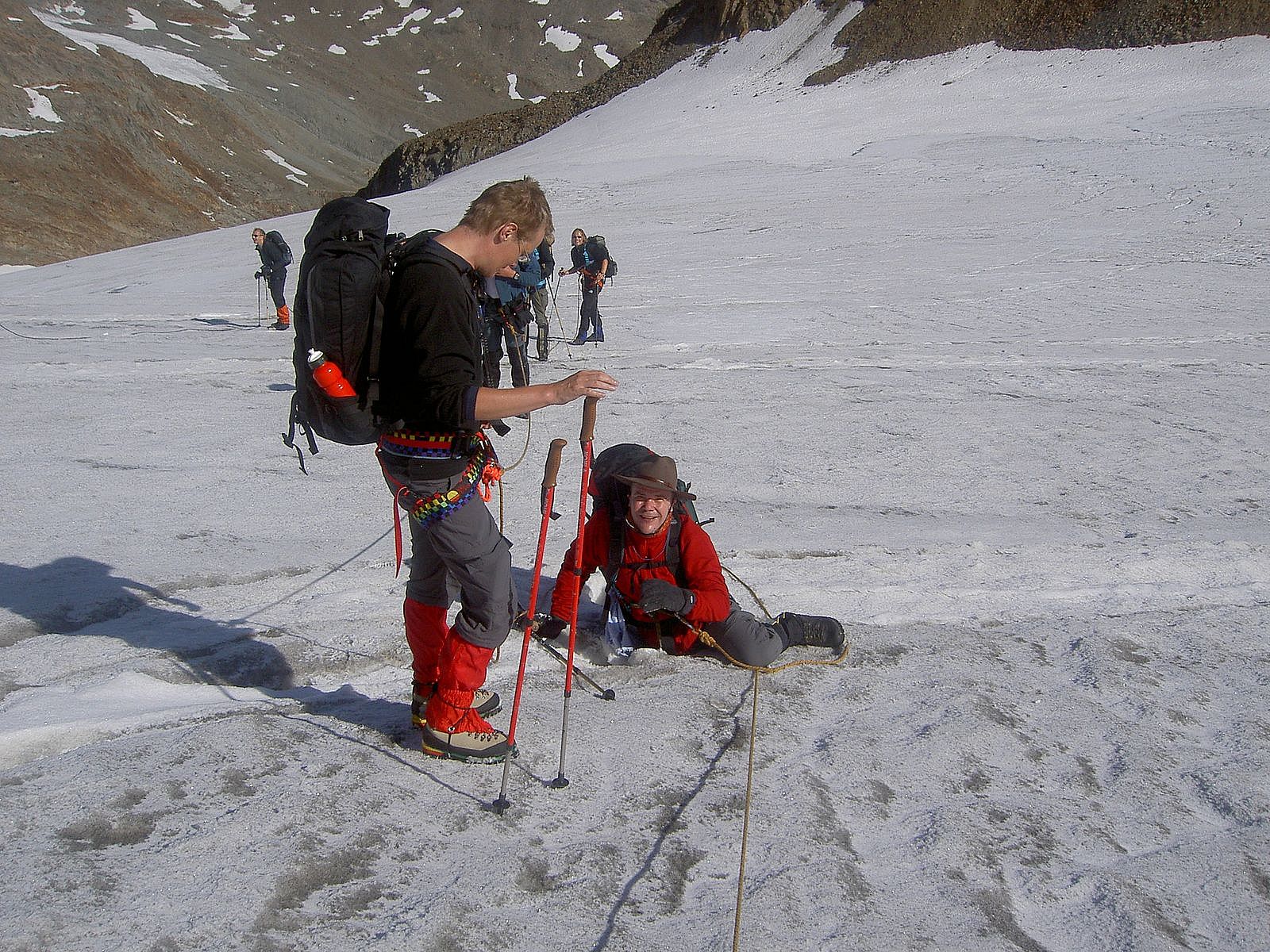 Price per person without half board € 650,-
with at least three participants

or per person without half board € 975,-
with two participants